Tuesday, 26 November 2013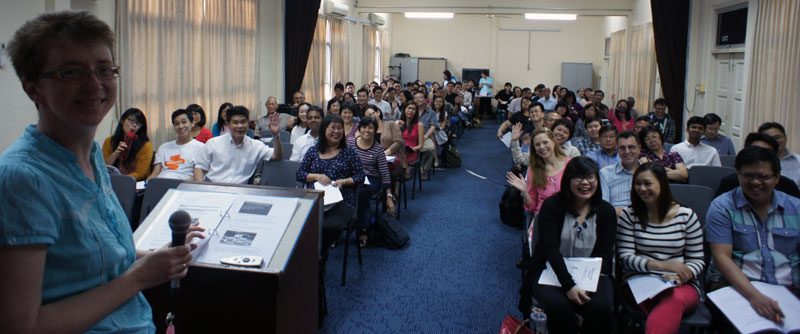 A "Making Fruitful Disciples" one-day event to introduce leaders to the Freedom In Christ Course was held today at East Asia School of Theology in Singapore.
Steve and Zoe Goss outlined the key principles behind the Freedom In Christ approach and explained how to get started with the FIC course which has just started being brought into Singapore by Campus Crusade For Christ.
Neil Anderson has visited Singapore to do conferences several times over the years and many churches are familiar with his teaching and The Steps To Freedom In Christ. There was a great deal of enthusiasm amongst leaders to start using the FIC course.
Steve & Zoe are now en route to Seoul, Korea.